Events
The 2021 Career Fair is coming to the Wimberly Center!
May 11, 2021
Open to the Public from 1 pm – 3 pm
Celebrations!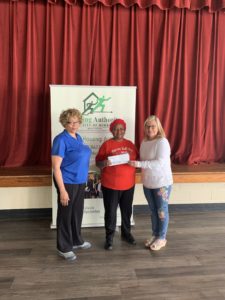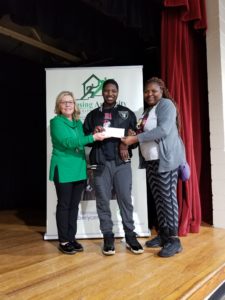 Congratulations to Cynthia Johnson and Marsha Witt on completing the Family Self-Sufficiency Program!
Community Resources
Affordable Housing in Barrow 2020 
Internet Providers for Winder, GA
Order Your Social Security Number Card Online
How to Create a Social Security Online Account
Senior Resources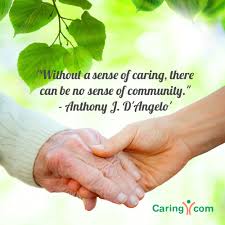 Caring.com is a leading senior care resource for family caregivers seeking information and support as they care for aging parents, spouses and other loved ones.  They offer thousands of original articles, helpful tools, advice from more than 50 leading experts, a community of caregivers, and a comprehensive directory of care-giving services.They have been featured by AARP, The Administration for Community Living, The National Legal Resource Center, and Forbes, as well as referenced by many governmental agencies and organizations across the Internet.
Visit www.caring.com for your Senior Care and Assisted Living Guide to check out the free resources that provide comprehensive information on topics like financial support and care options that are available. You can read more about it here:

Check out RetireGuide – a free web resource dedicated to providing useful information to help older adults fulfill their retirement goals with an easy-to-understand guide on the ins and outs of medicare. This free resource highlights coverage, costs, eligibility and enrollment information, along with answers to some frequently asked questions. Here is a link to senior benefits and discounts guide, please take a look:
retireguide.com/medicare/
retireguide.com/guides/senior-benefits-discounts/
MEMORY CARE IN GEORGIA
---
www.memorycare.com/memory-care-in-georgia
A Community Collaboration
Wimberly Center for Community Development ◊ The Housing Authority of the City of Winder ◊ Georgia Vocational Rehabilitation Agency ◊ Goodwill of North Georgia ◊ Barrow County School System
What is Project SEARCH?
Project SEARCH is a yearlong, school-to-work transition program targeting older high school students with significant disabilities.  This innovative program, originating at the Cincinnati Children's Hospital Medical Center, has prepared young adults to find success in integrated, competitive employment sites both nationally and internationally.  It is driven by a collaboration of community partners all centered on providing employment opportunities to students with disabilities.  The Barrow County Project SEARCH program will be a collaboration between the school system, The Wimberly Center for Community Development as the host business site, The Winder Housing Authority, Goodwill of North Georgia and Georgia Vocational Rehabilitation Agency. 
Project SEARCH interns must be between the ages of 18 and 21 and have the goal of competitive employment.  During this final year of high school, student interns practice and refine their employability skills through three, 10-week internships solely at the host business site.  As the year progresses, student interns create an employment goal with the assistance of their support team comprised of the community partners listed above, the Project SEARCH instructor and  their family.  Job placement by the end of the internship or within six months of program completion is the ultimate goal for 100% of the interns.   Also notable, Project SEARCH graduates receive effective follow-along services to gain and retain employment after they complete the program. 
Benefits to the Students:
Acquire competitive, transferable and marketable job skills

Gain increased independence, confidence, and self esteem

Obtain work-based individualized coaching, instruction and feedback

Develop connections to Vocational Rehabilitation and other adult service agencies
Benefits to the Business and Community:
Access to a new, diverse, talent stream with skills that match labor needs

Work-ready employees with problem solving, critical thinking, team work and social skills training

Combination of instruction and immersion with high expectations in the workplace setting prepares the interns to meet employer expectations in competitive employment settings.

High performance and retention in entry-level positions prone to high-turnover

Experience increased regional and national recognition through marketing of this unique program
Business Testimonial:
"Project SEARCH breaks down the stereotypes by increasing the public expectations about people with significant disabilities.  The Project SEARCH program provides young people with significant disabilities the opportunity to contribute to their communities and to society at large by providing the necessary supports to work and receive minimum or prevailing wage.  We are proud here at the DOL to be the first federal agency to embrace this program.  This summer, we will hire several Project SEARCH graduates above minimum wage." Kathleen Martinez, Assistant Secretary for the Office of Disability Employment Policy (ODEP), Department of Labor, Washington, D.C.
Another great partnership in our community…
Georgia's Initiative for Community Housing
WHA has been an active partner in Georgia's Initiative for Community Housing (GICH) program, with WHA's Executive Director, Michelle Yawn, serving as Chairman of the Winder GICH team. GICH offers communities a 3-year program of collaboration and technical assistance with the objective of helping communities launch neighborhood revitalization plans. GICH was developed recognizing that many of Georgia's rural communities struggle with how to bring together the critical players, access funding, and organize a strategy to address their neighborhood revitalization needs through partnerships and coordinated action.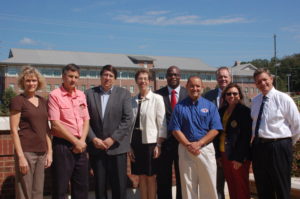 WHA has been instrumental in City of Winder's Urban Redevelopment Plan, and Revitalization Area Strategy Plans, working closely with the Northeast Georgia Regional Commission.
Winder Housing Authority Georgia Initiative for Community Housing Power Point
Literacy Partnership benefiting Barrow County 0 – 5 year old residents and caregivers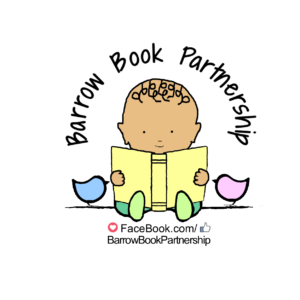 Barrow Book Partnership (BBP) is an innovative way to improve early literacy skills in Barrow children ages birth to five by promoting language nutrition. Language-rich adult-child interactions are as critical to a baby's and young child's brain development as healthy food is to physical growth. BBP provides free age-appropriate books for the home and educates families about the wealth of free early literacy books, programs and opportunities offered in local public libraries. "Giving a 'fish' and teaching to 'fish' at the same time." Winder Housing Authority donates time and resources to this great community program.
The success of these programs and the cultural mind-set of this housing authority come from the vision and leadership of the Executive Director, Ms. Michelle Yawn. She believes in using her experience and her organization's strengths to improve the housing and economic conditions of Winder and the surrounding areas. Ms. Yawn's conviction and efforts are demonstrated through her volunteer efforts outside of the housing authority including serving as a Board Member for the Barrow County Habitat for Humanity in 2012, Board Member of the Barrow County Chamber of Commerce from 2013-2018 (2017 Chairman of the Board), and the Treasurer for Barrow County Family Connection. WHA is the fiscal agent for Barrow County Family Connection and Wimberly's Roots. She encourages her staff to volunteer at least one hour a month of time donated by Winder Housing Authority.
Updated Treatment Resource List & Suicide Prevention Resources
Suicide and substance abuse have common links. Please use the resources below to offer hope to those in crisis:
National Suicide Prevention Lifeline – 1-800-273-TALK (8255) www.suicidepreventionlifeline.org.
Georgia Crisis & Access Line – 1-800-715-4225 www.georgiacollaborative.com A crisis has no schedule. Learn the warning signs. Help is available 24/7.
Here is the Resource list for your area:
Lifetime Counseling LLC – 138 Park Avenue,Suite 214 , Winder, GA 30680, Phone 678-425-9007, Website.
Project ADAM Community Assistance Center Inc. –112 Lanthier Street, Winder, GA 30680, Phone 770-867-8003, Website
Barrow County Clinic 98 Lanthier Street, Winder, GA 30680, Phone 770-868-4150, Website
Comprehensive Counseling Services – 329 Resource Parkway, Winder, GA 30680, Phone 678-425-0975, Website
Medicine Wheel Clinic – 85 Auburn Park Drive, Auburn, GA 30011, Phone 770-277-7958
Potters House – 655 Potters House Road, Jefferson, GA 30549, Phone 706-543-8338, Intake Tel: 706-543-8338 Extension 5119, Website
Advantage Behavioral Health Systems, Jackson County Clinic – 383 Stan Evans Drive, Jefferson, GA 30549, Phone 706-367-5258, Intake Tel: 706-367-5282 Extension 0, Website
Advantage Behavioral Health Systems, Walton County Mental Health Clinic – 834 Highway 11 SW, Monroe, GA 30655, Phone 770-267-8302 Extension 4115, Intake Tel: 770-267-8302
Ridgeview Institute of Monroe – 709 Breedlove Drive, Monroe, GA 30655, Phone 678-635-3500, Intake Tel: 678-635-3400, Website
New Focus Addiction and Behavioral Health – 885 Buford Drive, Lawrenceville, GA 30043, Phone 678-261-7671
Intake Tel: 678-261-7671 Extension 1