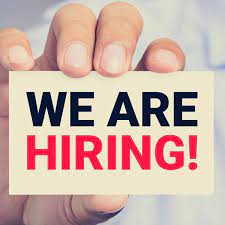 Winder Housing Authority has exciting employment opportunities:
Groundskeeper/General Maintenance
Groundskeeper/General Maintenance Position Overview
The Groundskeeper-General Maintenance Worker performs semi-skilled work in the maintenance, care, and modification of grounds and landscapes which includes the operation of electrically-powered and gasoline-powered grounds keeping equipment and machines, and the use of small hand and power tools or equipment in planting, cultivating, and trimming grounds and landscaping. The Groundskeeper also performs maintenance on grounds keeping equipment and tools, and makes minor repairs (within demonstrated capability) as directed. The Groundskeeper/General Maintenance Worker changes light bulbs, paints walls, woodwork, furniture, and equipment, makes minor carpentry, plumbing, and electrical repairs, provides custodial services, etc.
Maintenance Laborer Position Overview
This is slightly responsible maintenance work related to the Authority's property management function responsible for the completion of physical work tasks related to the maintenance and improvement of assigned properties. Work assignments are received in the form of specific work instructions requiring the ability to interpret instructions.
Performs basic maintenance tasks such as minor repairs and general cleaning in housing units, office buildings, community centers, etc.

Washes walls, ceilings, tile, etc. and waxes floor surfaces.

Lifts, loads, and unloads heavy objects, such as ranges, refrigerators.

Uses a variety of small hand tools to perform general duties.

Manages and organizes assigned work orders efficiently. Ensures that all work orders are completed and closed in accordance to Winder Housing Authority standards.

Supports the Construction Manager in the vacant unit turnaround function, as needed or directed.
Who You Are
Candidates who apply should have:
Motivated and results-driven with strong work ethic
Strong organizational skills with a keen attention to detail
Ability to build strong working relationships by providing outstanding service
Exercises discretion and independent judgement
Bilingual Spanish is a plus
Who We Are
Why work for Winder Housing Authority? You might want to ask one of our employees that question. Over the years, Winder Housing Authority has cultivated a progressive "employee centric" culture that promotes collaboration and teamwork where ideas are openly shared and employees are actively engaged. We also firmly believe that employees should be able to have fun at work while maintaining a healthy work-life balance. We also believe in being a good neighbor by giving back to the communities we serve through numerous hours of volunteer work provided by our dedicated team of employees each and every year. Sound interesting? Please read on…
What Winder Housing Authority Can Offer You!
Winder Housing Authority offers very competitive pay commensurate with background and responsibilities plus a benefit and perks package that supports career engagement, growth, good health and connection with teammates and our communities. If this sounds like the type of company that you would like to work for, we would like to hear from you. Find out where your talents can take you by applying today!
The Perks:
99% paid Medical & Life Insurance, Dental, Vision and Supplemental Insurance Available, Paid Time Off, 401(a) Plan, Professional Development Resources, Fun Work Atmosphere, Education Reimbursement.
Please complete the following employment application and return with your resume to snewberry@winderhousing.com
Apply in person at: The Wimberly Center, 163 Martin Luther King Jr. Drive, Winder GA 30680
Winder Housing Authority and affiliates are Equal Opportunity Employers