Winder Housing Authority has exciting employment opportunities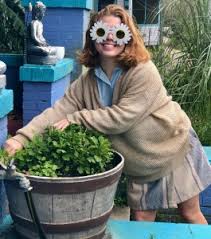 Who You Are
Candidates who apply should have:
Strong leadership and communication skills.
Motivated and results-driven with strong work ethic.
Strong organizational skills with a keen attention to detail.
Ability to build strong working relationships with our residents by providing outstanding service.
Exercises discretion and independent judgement.
Strong computer skills including Microsoft Office system.
Bilingual Spanish is a plus.
Who We Are
Why work for Winder Housing Authority? You might want to ask one of our employees that question. Over the years, Winder Housing Authority has cultivated a progressive "employee centric" culture that promotes collaboration and teamwork where ideas are openly shared and employees are actively engaged. We also firmly believe that employees should be able to have fun at work while maintaining a healthy work-life balance. We also believe in being a good neighbor by giving back to the communities we serve through numerous hours of volunteer work provided by our dedicated team of employees each and every year. Sound interesting? Please read on…
What Winder Housing Authority Can Offer You!
Winder Housing Authority offers very competitive pay commensurate with background and responsibilities plus a benefit and perks package that supports career engagement, growth, good health and connection with teammates and our communities. If this sounds like the type of company that you would like to work for, we would like to hear from you. Find out where your talents can take you by applying today!
The Perks
100% paid Medical and Life Insurance (select plans)
Dental Insurance
Paid Time Off
401(a) Plan
Professional Development Resources
Fun Work Atmosphere
Education Reimbursement
Please complete the following employment application and return to snewberry@winderhousing.com
or
Apply in person at: The Wimberly Center *
163 Martin Luther King Jr. Drive, Winder GA 30680
* Appointment is Required
Winder Housing Authority Housing is an Equal Opportunity Employer